What people are saying about us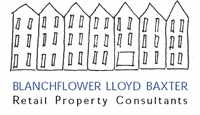 View2IT have been this company's sole provider of back up support and advice on our business computer and mobile technology needs for over 10 years. The service provided has always been prompt, courteous and professional and we can recommend their services to other consumers without hesitation. I will be happy to give a verbal recommendation over the telephone if required.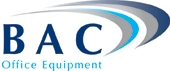 We have used the services of View2IT Ltd since 1998, during which time they have provided my business with excellent support in the areas of IT and Network installation. The work was not only done very professionally but also with great speed.
I can confidently recommend View2IT as a solid and reliable service supplier and experts in their field.

I am always treated fairly getting exceptional service at competitive pricing. I would recommend Justin without hesitation.

Computers! . . . a love/hate relationship. I love mine when it's working and I hate it when it isn't!
But it is essential to the work I do and, therefore, essential that I know help is available when I occasionally have a problem. That help is View2IT.
I have known Justin Foster for many years and have always found him to be professional, courteous, knowledgeable and "at the end of the telephone" when needed. Combined with his approachable and friendly manner, this gives an excellent standard of service.
Whether it is advice on new equipment (computer, scanner etc), broadband supplier, or call-outs when there are computer problems, View2IT enable me to carry out my work with the peace of mind that help and advice is readily at hand.
I can highly recommend Justin and his colleagues.

View2IT know how to solve computer problems fast, with the majority of our problems being resolved remotely but also explained to us clearly as we watch them work their magic on our screens. They are friendly, reliable and I trust their quality of work, I would definitely recommend them.

View2IT have supported and managed our IT infrastructure for the company for the last 5 years. They are very knowledgeable, friendly, responsive and conscientious.